K12itc Named Top Tech Company to Work for in Kansas City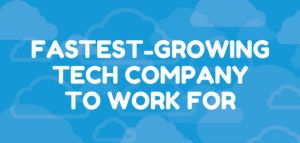 In a recent article from Finding Kansas City, K12itc was named one of the fastest-growing technology companies to work for in Kansas City. According to the article, at the end of 2016, there were 4,7000 tech jobs posted in the Kansas City area. The article also notes that the small to medium-sized tech companies are the ones making names for themselves with stellar growth, creative technology, excellent career opportunities and a dynamic work culture. K12itc joins the list alongside other great area tech companies including C2FO, AutoAlert, FitBark, VeriShip, DEG, DSI, blooom, Pinsight Media, FanThreeSixty, mySidewalk, and Red Nova Labs.
Read the full article here: Fastest-growing Tech Companies to Work for in Kansas City.