Fast-growing KC Company Fills Out with First COO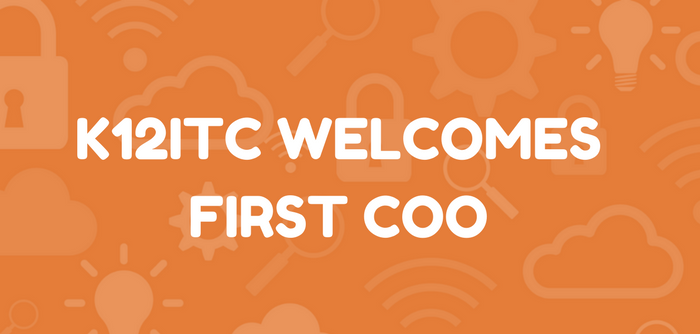 Leslie Collins
Web Producer
Kansas City Business Journal
One of Kansas City's fastest-growing companies has hired its first COO.
K12itc which topped the Kansas City Business Journal 's Fastest-Growing Area Businesses List in 2014 and held down the No. 5 spot on the Fastest-Growing Area Businesses List in 2015.
"Over the last five years, K12itc has grown at an impressive rate," K12itc Inc. CEO Brad Sandt said in a release. "To maintain and expand on this growth, we need a proven leader to create and manage processes to allow us to effectively scale our company. Mick (Fenley) is that leader, and I know he will take our company to the next level."
Mick Fenley, who joined the Kansas City-based education-focused tech company this month, most recently worked at Kansas City Southern Railway Co. as assistant vice president of business solutions. Before that, he worked for 10 years as a director at YRC Freight.
Fenley called K12itc an entrepreneurial and dynamic technology company. In addition to its entrepreneurial spirit, he was attracted to its customer-oriented culture and its solid product offerings and services, he said.
"I'm married with three kids and kids are important to me, and ultimately the beneficiaries of all the things we do are kids and schools across the U.S.," Fenley told the Kansas City Business Journal.
In his new role, Fenley will be focused on all operating activities within the company, including process improvement, new product development and employee development. He'll also work with Sandt on developing the company's strategic vision.
"With a rapidly growing business, (it's) just making sure the foundation continues to be strong to handle the rapid growth we continue to experience," Fenley said.
The keys to maintaining that solid foundation will be getting to know employees and finding out what they believe is working well or needs to be improved, ensuring there's proactive internal communication and a clarity of roles, and meeting customer needs on a daily basis, he said.
In 2015, K12itc's revenue grew 64 percent and the company expanded into Oklahoma, Nebraska and Iowa.
K12itc hopes to continue its regional growth in 2016 and plans to hire several more sales representatives.
"I'm just really excited that the opportunity has presented itself," Fenley said. "I'm excited that all the hard work will ultimately benefit youth across the U.S. and their access to technology going forward."
K12itc offers tech solutions and personal help-desk services to K-12 school districts nationwide. In 2015, it was a finalist in the Greater Kansas City Chamber of Commerce's Small Business of the Year Award
SOURCE: http://www.bizjournals.com/kansascity/blog/bizventures-kc/2016/01/k12itc-coo-mick-fenley.html