K12itc Battles Cyberbullying with New Securly Offering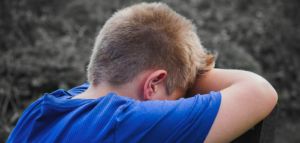 In the age of social media, our kids have been exposed to a new type of bullying — cyberbullying. A recent study done in Britain found that 50% of all suicides between the ages of 10 & 14 are related to bullying.
With these staggering numbers, it's important that the leaders of K-12 school districts look into proactive ways to stop cyberbullying and self harm in their districts. One simple way to do so is by implementing a cutting edge new web filter called Securly.
Securly's cloud-based web filter is reshaping what it means to keep kids safe online. Securly offers state-of-the-art web filtering solutions that many other web filters fall short on, including cyberbullying and self harm detection, parental integration, 1:1 for iPads, Windows and Macs, Chromebook filtering, take home policies, and excellent support.
K12itc is excited to now offer Securly as its recommended solution for web filters. To learn more or start a free demo of Securly, contact your K12itc sales representative or call 816-382-4800.