Top 10 Reasons to Outsource K-12 Technology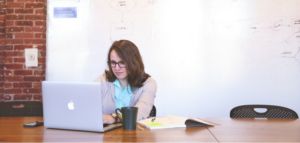 You may already outsource your food services, transportation and custodial services. So why shy away from outsourcing your school technology, too?
Managing K-12 technology on your own can be challenging and expensive. But when you find the perfect partner to outsource it to, it can be a hands-off, stress-free experience.
Take a look at our top 10 reasons to outsource K-12 technology:
1. Expertise
When you contract with a K-12 technology management company like K12itc, you are positioning yourself to work with experts in the school technology space. When you hire a technology director yourself, it can be difficult to grasp their knowledge and expertise during the hiring process. Guarantee expertise by outsourcing to a company like K12itc—there isn't a problem we haven't seen before and our engineers specialize in working with teachers, administrators and school staff.
2. Maintain tech talent
Qualified engineers are in high demand—which means that K-12 schools face high turnover and struggle to maintain tech talent. Outsourcing technology service puts you at a lesser risk of being left high and dry by an outgoing technology director.
3. Save money
When outsourcing with a solution like Albert, schools see up to 15% cost savings in their technology budget. When you hire internally, you have to maintain increasing salaries and benefits over time, while outsourcing eliminates these costs.
4. Efficiency & bundling options
Speaking of saving money, outsourcing technology can also create tech efficiencies. K12itc, for example, bundles hardware needs with service, which allows for schools to pay for technology over time, rather than upfront.
5. Extended support
A managed technology solution like Albert functions with extended remote support. A remote, cloud-based support solution allows technology problems in the school district to be solved quickly and efficiently. When you outsource technology from K12itc, you receive 24/7 technical support and do not have to pay overtime fees. No more waiting on one technology director to solve the problem—it can be done quickly via phone, chat or ticket by a number of different engineers.
6. Secured network
Security is always a concern for school district administrators. How can you be 100% certain that your district's network is completely safe? The only way to be sure is by having a team of experts handle it. When you work with a tech company that specializes in the K-12 landscape like K12itc, you ensure that your school's network is secure from external threats.
7. Service level agreements
Our Albert solution operates on a Service Level Agreement (SLA), which guarantees the highest level of support. When an SLA is in place, school districts receive a high level of technology service, which cannot always be guaranteed by a small technology team.
8. Less hassle, less headache
It is our job to fix technology solutions before they become a bigger problem. Having a team behind your technology that can proactively troubleshoot possible problems allows administrators and teachers to focus on teaching, not on fixing tech issues.
9. Power in numbers
Most small school districts hire one technology director to run the show. Other medium-sized districts may be able to hire a small team. Large districts may have teams of 25-50 managing their technology. But when you outsource your technology, you automatically have multiple experts managing your hardware. This gives your school district—no matter how big or small—the highest level of technology support with various engineers troubleshooting problems and providing input on best practices, trends and proactive projects.
10. It's widely accepted & adopted
Many school districts throughout the nation—both large and small—are outsourcing their technology. Managed technology solutions can be built for large or small budgets and are completely customized. Just like many schools outsource their food, custodial or transportation services, they're starting to outsource their technology, too.
If you're ready to outsource your K-12 technology, K12itc's Albert solution can help. To find out more about Albert, visit our managed services page or contact K12itc today.