How Do I Know If My School District Technology Infrastructure is Right-sized?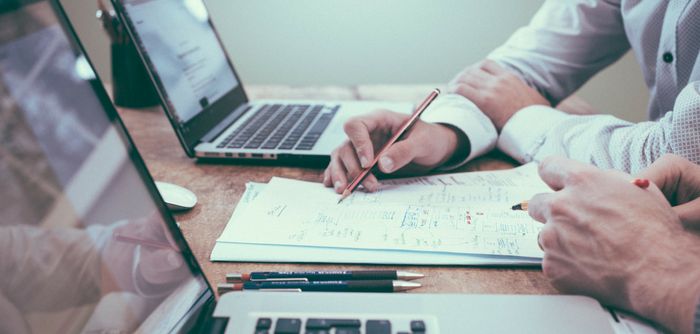 Not all school districts are the same. From size to location, administration to student demographics, every school district can look vastly different from the next.
And because of the wide range of school districts we encounter throughout the country, there is not one-size-fits-all technology solution that could work for every K-12 school district. Every school district has different needs, different priorities, different budgets and different leadership.
So how do you know if you have the right amount of infrastructure in your district? How do you know if what you're purchasing is cost-efficient? What if you're overdoing it, and therefore overspending? What if you're not doing enough and underserving your students? Sometimes, it can be hard to tell.
Here at K12itc, we oftentimes encounter school districts spending money on the wrong pieces of technology. They may be investing in a robust teleconferencing solution, but they don't have the network closet infrastructure to even support such technology. Putting the cart before the horse (and investing in the bright and shiny technologies) without ensuring that the backend solution will be able to keep up is an all to common scenario we run into.
Other times, we see districts invest in huge, expensive tech solutions, when they could have achieved the same goal at a fraction of the price. We most oftentimes see robust, top-of-the-line cybersecurity solutions rolled out at school districts who simply don't need it. Most of the time, these schools are convinced to purchase based on fear mongering–and end up spending way more money than they need to.
In the wide world of technology, it can be easy to make these mistakes. So how do you ensure that the technology your school is purchasing is "right-sized"?
The Formula for Determining Your School's Infrastructure Needs
K12itc has built a fool-proof solution to ensure that you are getting the right infrastructure at your K-12 school district–no more and no less. It's called Albert, and it's one of the most innovative ways to outsource technology at a K-12 school district.
The reason Albert is "right-sized" for every school is because the amount of infrastructure (and therefore, the cost of the infrastructure) is based on student enrollment.
Based on your enrollment, K12itc utilizes our Albert formula to calculate just how many switches, access points and VoIP phones your district needs. We are also able to strategically calculate the most cost efficient firewall, web filter, servers and backup and disaster recovery solution your district needs to operate and excel. We take the guesswork out of building an infrastructure for your school.
Stop guessing. Start with Albert. Find out more about outsourcing your technology and get in touch with us to understand just how Albert can fit into your school–no matter it's size.