6 Perfect K-12 Technology Projects to Complete This Summer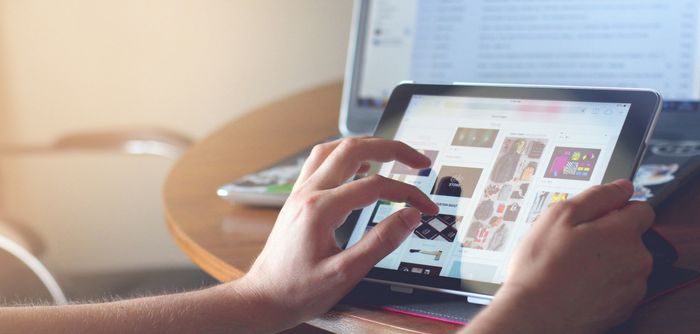 Although the summer may be the season when school activity slows down, it is the time of year when a tech department's real work begins. Quiet hallways, silent phones and very few tech tickets mean one thing for school technology directors: it's time to get to work on the big projects that have been "on hold" while school was in session.
So what are these big projects that technology directors face in the summertime? They're the ones that may disrupt learning—so it's important to get them done in the three summer months when all things are quiet. However, every K-12 technology directors' summer checklist looks a little different depending on the tech plan, budget, adoption of technology and overall year-round productivity.
Below are six of the best projects to complete in the summer by your K-12 tech team. If this seems like too much to swallow, contact K12itc and ask about our Albert solution, where almost all of this (and more!) is included at a flat monthly rate.
Managed service implementation
At K12itc, many of the schools we work with undergo an Albert implementation in the summer (however, we can implement Albert—our managed technology platform—at any time of year without major disruption). An Albert implementation takes quite a few steps and a lot of involvement from both school leaders and technology team members. Our Albert implementation includes many of the checklist items that a school district may have for their summer timeline, too.
Category 2 E-Rate installations & configurations
Most schools receive their Category 2 E-Rate funds in the late winter or early spring. And although tech departments may have already ordered their E-Rate equipment, most of the time, the installation and configuration does not take place until the summer. When large shipments of new equipment come in, one of the best times to implement the technology is in the summer. From new firewalls to replacement access points, from cable runs to fiber installations, some of the most productive summers are the ones when a tech department completes an E-Rate project. Sometimes, however, these projects can be quite large. K12itc frequently completes installation and configuration of equipment for K-12 school districts who are utilizing E-Rate funds. Even a portion of our Albert solution is E-Rateable!
Network closet clean-up
We see a lot of messy network closets. When aged technology has been covered up with bandaid after bandaid over the course of many years, a technology closet can look like a war zone. The summer is a great time to clean up those messy closets and even recable some of the equipment. K12itc specializes in cable and fiber installations at school districts and can also assist with closet clean-ups, rack/cabinet installs, configuration of closet equipment and more.
Email migration
As experts in K-12 technology, many school districts rely on us to tell them which email platform they should be utilizing. Our recommendation is typically GMail. Although email migrations can happen any time of year, we recommend rolling this out in the summertime, over Winter Break or over Spring Break so that when teachers arrive back at the school, they can take some time to get to know their new email platform. We have helped numerous school districts migrate to GMail, or their email platform of choice, as it can take quite a bit of coordination. If you're interested in migration to a new email platform, contact us today to help you get started.
Mobile device management roll-out
As many schools progress their 1:1 program, new devices may need to be rolled out every single year, if not multiple times per year. K12itc oftentimes helps schools roll out their 1:1 programs by implementing a strategic mobile device management platform (MDM) that assists with mobile device deployment. The summer is a great time to roll out new devices, however, having the right MDM in place prior will be a huge time-saver.
Update rogue access points and switches
We understand that many districts take an analysis of tech equipment at the end of the school year to determine what pieces need to be replaced, and then replace the equipment in the summertime. Although in theory this is a good process and project, there are more proactive ways to update hardware throughout the year. Our Albert solution ensures that all district hardware runs throughout the school year—and never goes rogue. And if it does, we ship a new piece of equipment out to you for no extra charge. This to-do list item could be easily checked off your tech department's list just by utilizing our Albert solution.
Just when things seem to be calm and quiet at a school district, activity certainly increases in the technology department. However, does this really have to be the case? At K12itc, it is our mission to help school districts proactively manage their technology, which causes less stress for tech departments throughout the year and into the summer. If your summer technology checklist is too long, or you need extra hands to help you get your major projects complete, contact us to find out how we can help save you time, save you money, and maybe give you a little bit of a summer break back.