4 Technology Challenges Rural School Districts Face (And How K12itc Can Help)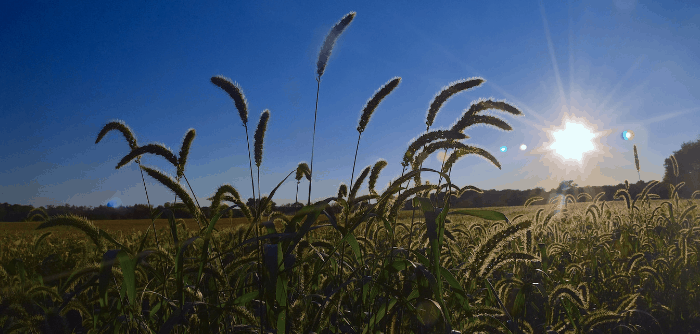 Half of all United States school districts are in rural locations. Headquartered in Kansas City, K12itc works with more than 150 rural school districts throughout the Midwest. Our central location, as well as our cost effective Albert solution, allows us to solve the many unique technology challenges rural schools face.
Discover the 4 major technology challenges rural school district face, and the ways K12itc helps solve these challenges.
The Challenge: Funding
The Opportunity: E-Rate & Albert
Rural school districts are often funded by a smaller tax base. Therefore, much of the districts' dollars may go toward overhead costs. Plus, when enrollment decreases in a rural district, it has a large impact on budget. Funding is always a challenge for rural districts, especially when it comes to technology.
The opportunity that many rural districts have is E-Rate funding. A higher Free and Reduced Lunch Rate typically means more government-supported technology dollars via E-Rate. Additionally, the funding challenge can be solved by implementing a more cost effective technology solution into the district. Our Albert solution, for example, can cut technology costs by up to 15%. Spending technology dollars wisely is key to solving the funding issue, whether it's taking advantage of E-Rate dollars or implementing a more efficient solution into the district (or both!).
The Challenge: Staffing
The Opportunity: Outsourcing K-12 IT
Rural school districts often have a difficult time recruiting and retaining staff–especially in the technology department. Once a suitable technology director is found, they often leave for a higher paying job within a matter of a few years. Typically, rural districts have one person in charge of every piece of technology. This jack-of-all-trades approach is not only an immense ask of one individual, but it is also risky for the district. If the jack-of-all-trades tech expert leaves, how quickly can you find their replacement?
The best way to ensure that a rural district won't run into technology staffing issues is by outsourcing its technology to an organization. A third party, such as K12itc, can dedicate a number of individuals who all specialize in different pieces of technology. This not only gives the rural school district the support it needs, but the expertise as well.
The Challenge: Starting Behind
The Opportunity: Strategic Technology Planning
School districts should be constantly innovating. They should be discovering new ways to bring technology into the classroom, building virtual classrooms, implementing 1:1 programs and teaching students how to take advantage of the latest and greatest pieces of technology. Rural districts may not have the funding or experience in implementing innovative technology, which makes them fall further and further behind.
The best way to solve this challenge is by running a thorough technology assessment and then, putting together a strategic 3- and 5-year technology plan to get up-to-speed. A technology assessment for rural school districts is something K12itc specializes in. It's a great first step in the right direction.
The Challenge: Connectivity
The Opportunity: Better IT Infrastructure
Technology is worthless if there is no or very little connectivity. This is a common challenge rural school districts face. Is there strong internet access at school? How about at the kids' homes? The issue of digital equity is crucial for rural students. Without it, students fall behind.
The first step of understanding how you can get better connectivity at your school district is talking to a company like K12itc. We have completed hundreds of projects that have strengthened the connectivity in rural school districts across the United States. From designing and completing cable and fiber projects to recommending and implementing better, more effective infrastructure, there are many ways we can help a rural school district get better connected.
If your rural school district faces any of the challenges above, or is interested in understanding the opportunities you have available to you when it comes to technology, reach out and discover just how K12itc might be able to help.